To portray the company/brand as one which is rapidly growing and which cares about its customers and staff
Brand management is an art of making a brand and sustaining it. It is building on a promise to the customer, fulfilling those promises, and continuing the same over a period of time. Chromatus not only helps in managing the tangible and intangible characteristics of a brand but building brand identity. Launching of the brand, positioning it in the market builds and maintains the corporate image of a particular business.
A brand can carry up to six levels of meaning for an individual.
Chromatus helps in analyzing some of the important objectives of brand management:
To identity the product range or a group of products for a marketer.
To know the product placement in consumers' minds for high and consistent quality.
To influence the shopper in buying the product to cater to the need of the shopper in a unique way.
To design and track a marketing message among end consumers.

.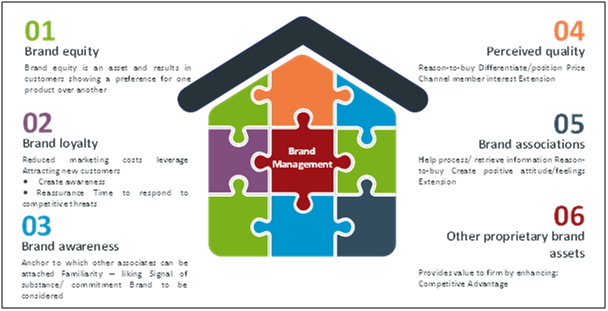 The Chromatus team is responsible for the management of the branding who helps in building brands to look after long term strategic goals.
Chromatus helps in achieving branding goals, our research team considers the following:
In tapping the competition branding in terms of its products, prices, strategies, key divisions, and subsidiaries.
To understand the awareness and loyalty of customers towards various brands.
To track the target customers purchasing patterns, brand influence, media strategy on a periodical basis.
To gain insights on the relationship of one part of the business to another and the scope for cross-selling between them.
To understand the current methods of managing the brands across companies and garner any advantages which could be gained from separating them or bringing them together.